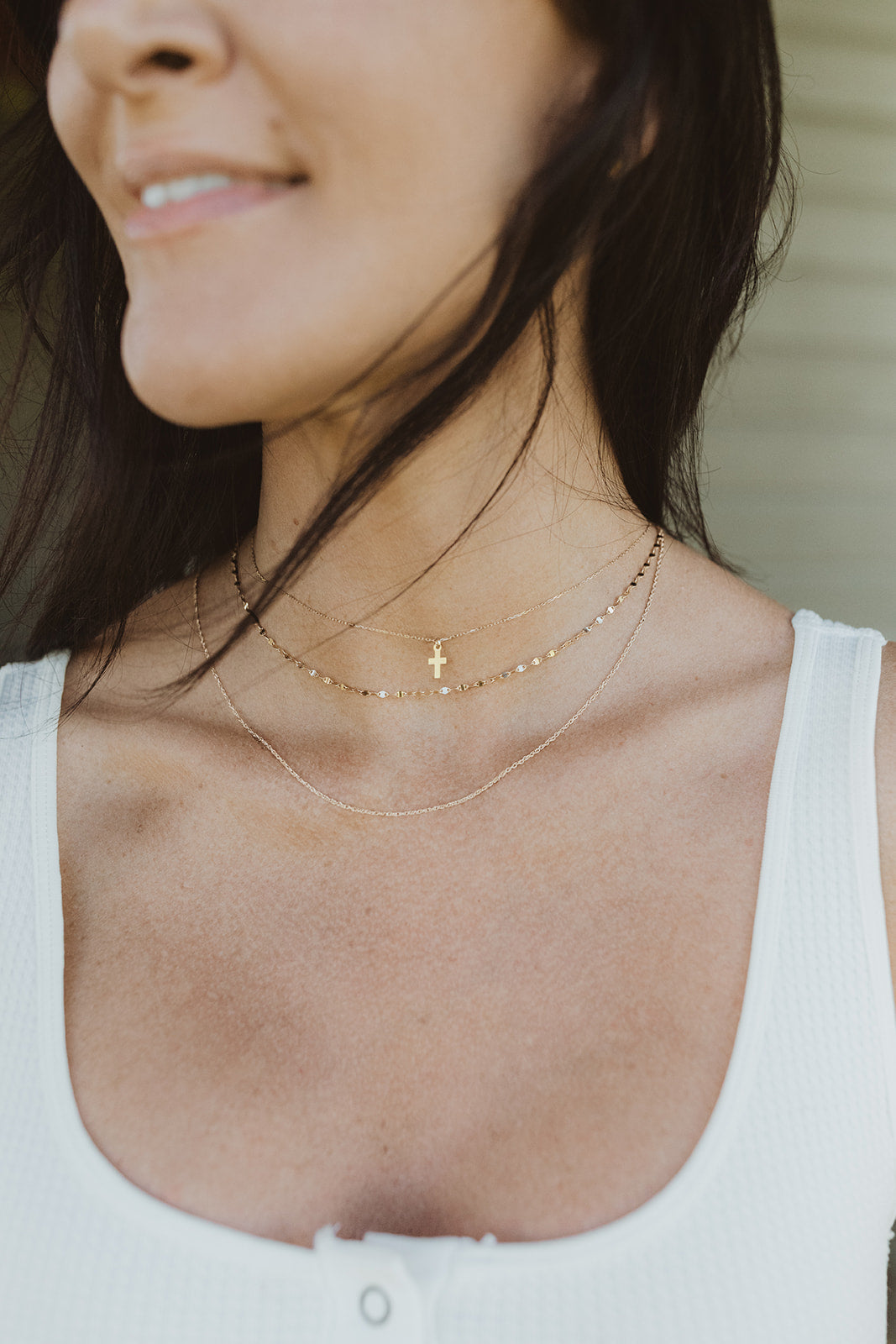 Why Honey and Gold? PERMANENT JEWELRY
We love what we do in providing quality SOLID 14K Jewelry to ensure you love your custom piece!  It is our desire to provide longevity and a sense of permanence, no matter your lifestyle.  Because your life is meant to be filled with the sweeter things, without worrying about your jewelry.  We love that you can wake up feeling put together with simple, dainty, everyday wear. 
Thanks for allowing us to be a part of your story!
Regular price

Sale price

$58.00 USD

Unit price

per

Regular price

Sale price

$65.00 USD

Unit price

per

Regular price

Sale price

$45.00 USD

Unit price

per
FAQ
What is Welded Jewelry?

All of our products are 14k Solid Gold and are professionally welded at the time of purchase to create a permanent piece of jewelry you do not take off.  These are simple, easy to wear, everyday pieces for the everyday girl!  No matter the occasion.
Will it tarnish and how to clean?

Honey and Gold uses 14 K solid yellow, white and rose gold so your pieces will not tarnish allowing everyday, beautiful permanent wear.  If you find you need to give your piece some shine over time, you can use a normal jewelry cleaner.  Simply rub a little on the piece and wipe off with a jewelry cloth.
Does it hurt?

Welded Jewelry is pain-free!  Using a special jewelry welder meant for Permanent jewelry,  it produces a micro-weld closing the link using a tiny pinprick of light. 
Will it set off the TSA alarm at the airport?

No, it is safe throughout travel and can be worn during the TSA Procedures.
How do you take it off if you need to?

You can simply cut it off with scissors or a small pair of cutting pliers.  You can have it re-welded on at Honey and Gold for only $15.
Can it be worn in a pool?

Yes! Honey and Gold uses solid 14K Gold to ensure quality and longevity to fit your lifestyle!